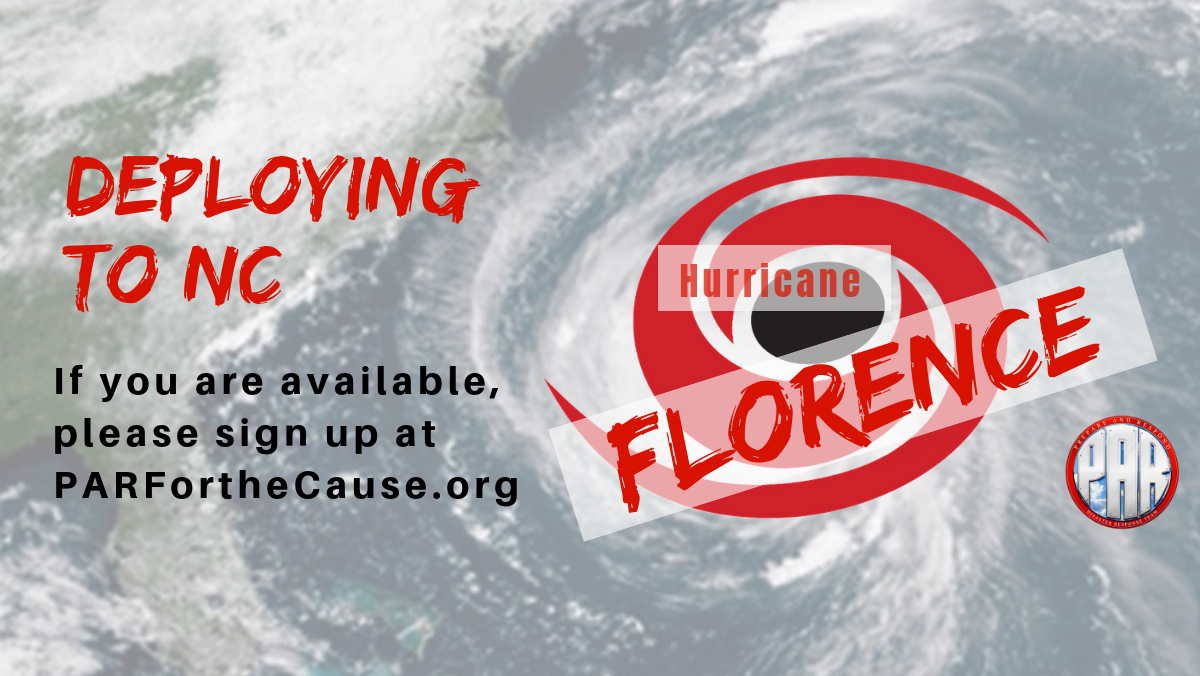 26 Sep

Deploying to NC, September 28

If you are available to leave this Friday, we have a team headed to North Carolina.

1st Team
Leave: Friday, Sep 28, 7am, from PAR warehouse (3401 Holmes Ave, Huntsville)
Return: Friday, Oct 5
Destination: First Baptist Church in Whiteville
Team Leader: Danny Walker

We will be working in Whiteville, which is an underserved county near the South Carolina border. Please contact Danny ASAP via email if you can join the team or have further questions at walkerdanny@bellsouth.net.
2nd Team
Leave: Sunday, Oct 7
Return: Saturday, Oct 13
Team Leader: Tim Nesmith

If you can go with the second team, please let us know at LBurgess.par@gmail.com.
For everyone else, please be praying for our teams as well as for the people they will be serving.
Additional trips will be scheduled and alerts will be sent out as details are confirmed.
Thank you so much for your willingness to help others. What you do will make a difference!
PAR Disaster Response Team