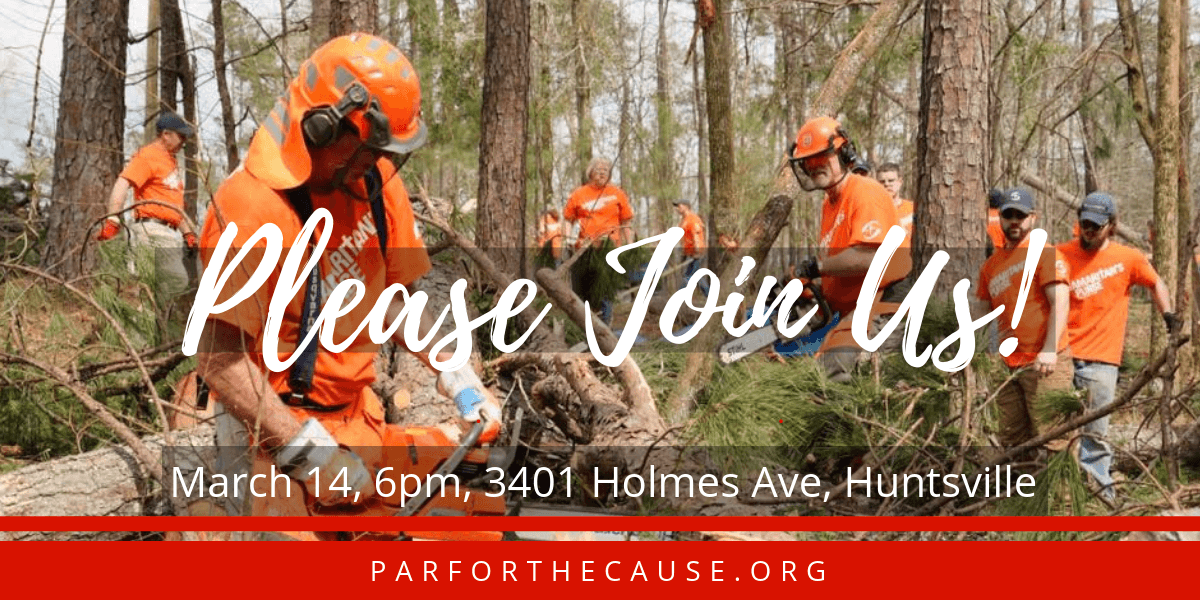 11 Mar

March 14 Monthly Meeting

MEET & WORK THIS THURSDAY

We hope you can join us for our regular monthly meeting this Thursday, March 14, 6-7pm, at the PAR warehouse, 3401 Holmes Ave, Huntsville, behind The Rock Family Worship Center.

We'll discuss upcoming deployments to Lee County to clean up tornado debris and hear about our most recent deployment on March 7-11.

If you're able, please stay after the meeting to learn how to service the chainsaws and reorganize around the warehouse.

NEXT DEPLOYMENT

Our trip this coming weekend has been delayed.

For planning purposes, please fill out this UPDATED interest form to let us know your best available weekends if you'd like to deploy in March. Much work remains to be done.

LOOK AND LISTEN 
Here are sights and sounds from our most recent work in Columbus, GA.
Due to extra security in Beauregard, AL, prior and during President Trump's visit over the weekend, volunteers were rerouted to work in Columbus. The work was immense there, but the blessings even more so.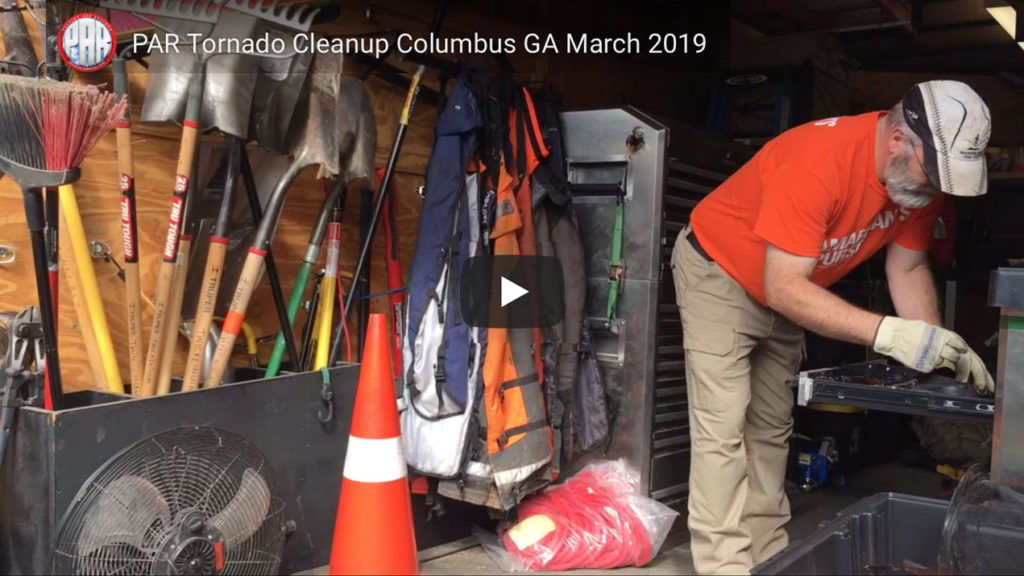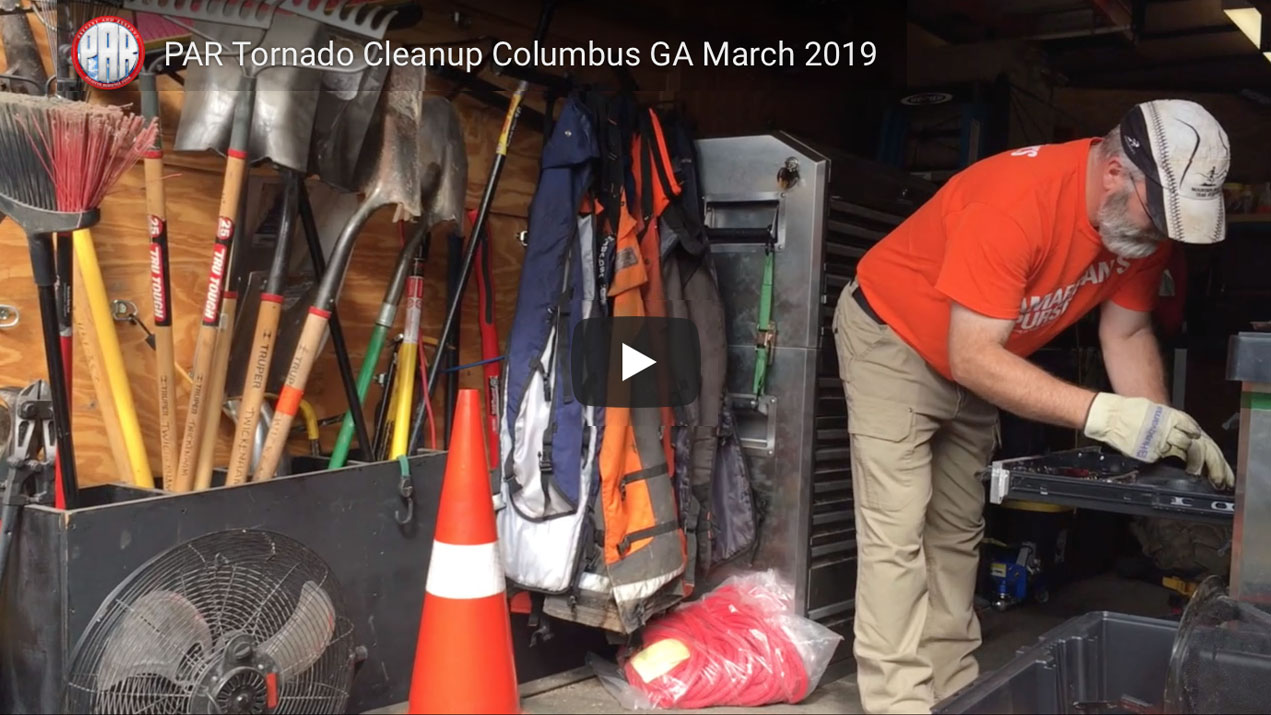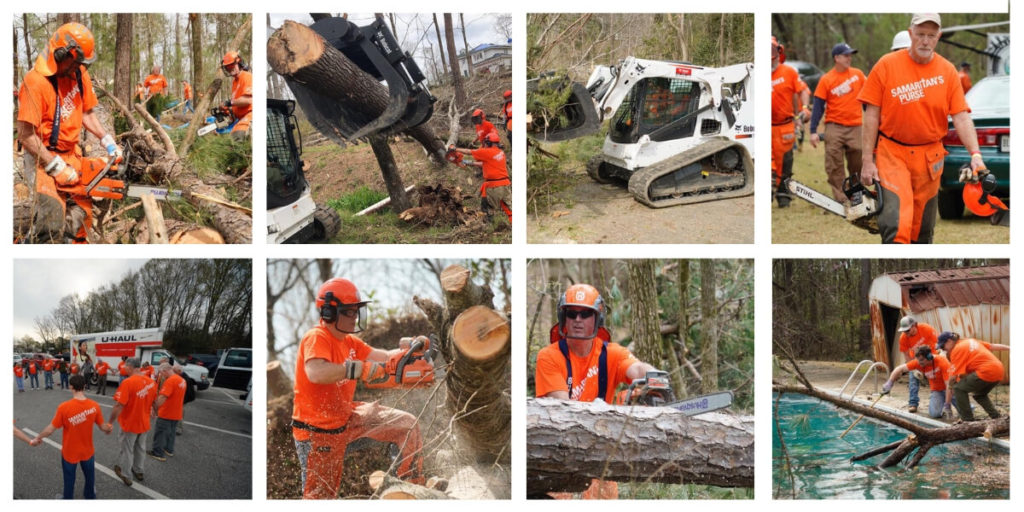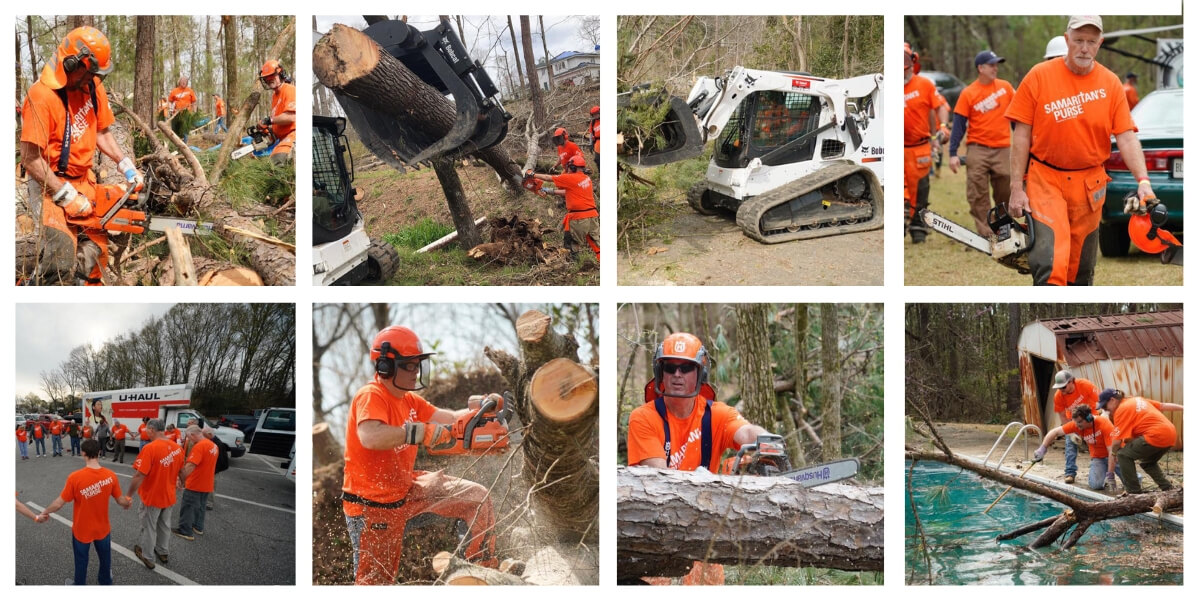 See more photos on our Facebook page.
Thanks for your prayers for those who have suffered loss and for those who travel to help them. Your support is invaluable.
Thanks,
PAR Disaster Response Team