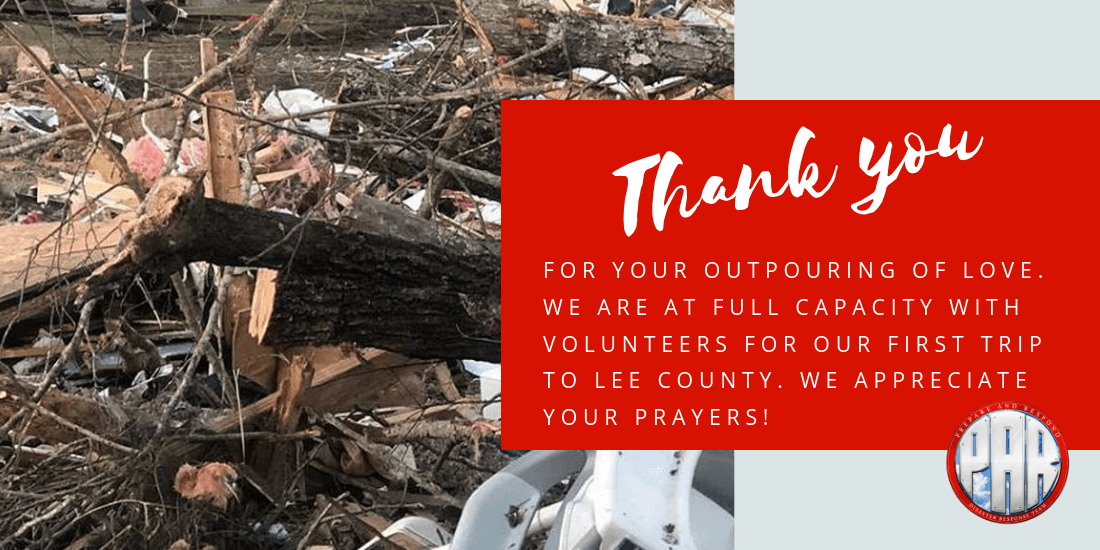 07 Mar

Trip 1 to Lee County – Full Capacity

Thanks for the great response to travel to Lee County to help clean up tornado damage. We have reached maximum capacity for our first group traveling this weekend, beginning March 7!

Please be in prayer for those traveling and for those we will minister to.