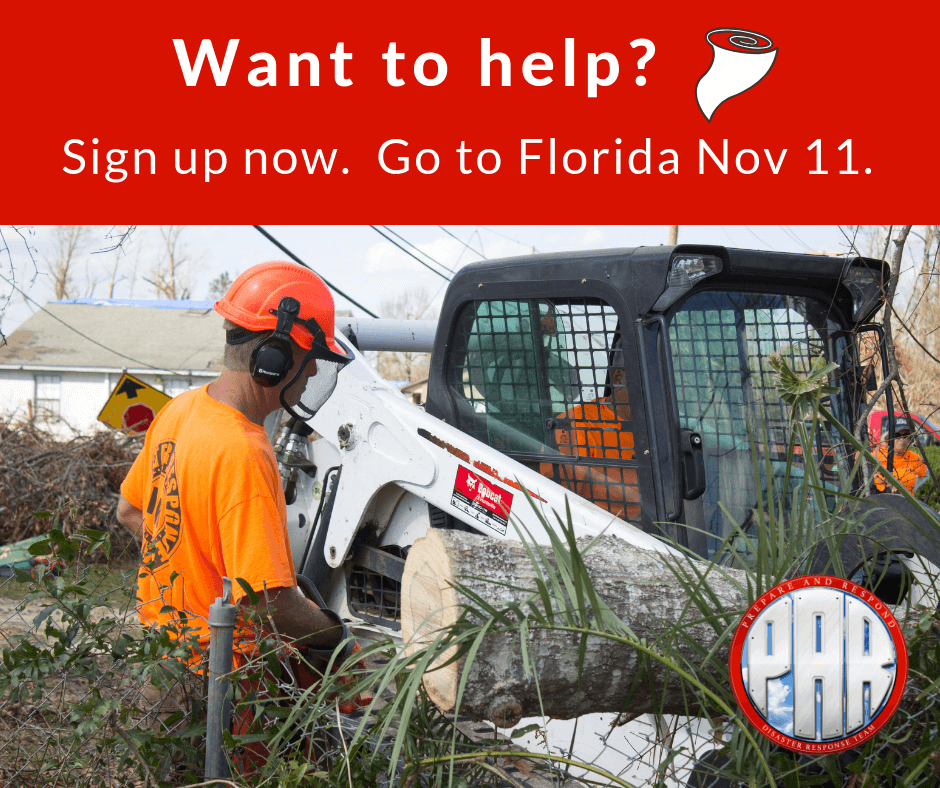 01 Nov

Want to Help Florida? Sign Up to Go Nov 11

Do you want to help clean up after Hurricane Michael?

We're going again. You can join us.

Here's what you need to know. 

TEAM 3
Depart: Sunday, November 11
Meet: 7:00 a.m. at PAR warehouse, 3401 Holmes Ave NW, Huntsville
Return: Friday, November 16
Destination: Panama City area
Contact:

Tim NeSmith

If you're already a PAR volunteer, you don't need to fill out any new forms. If you are new to PAR, you're required to fill out these two forms:

Here are some general guidelines for what to pack. Your team leader will give you more specific information for your trip.
Team 2 worked in the Callaway, Lynn Haven, and Springfield areas surrounding Panama City. They accomplished much, but there is more work to do. See pictures on our Facebook page.