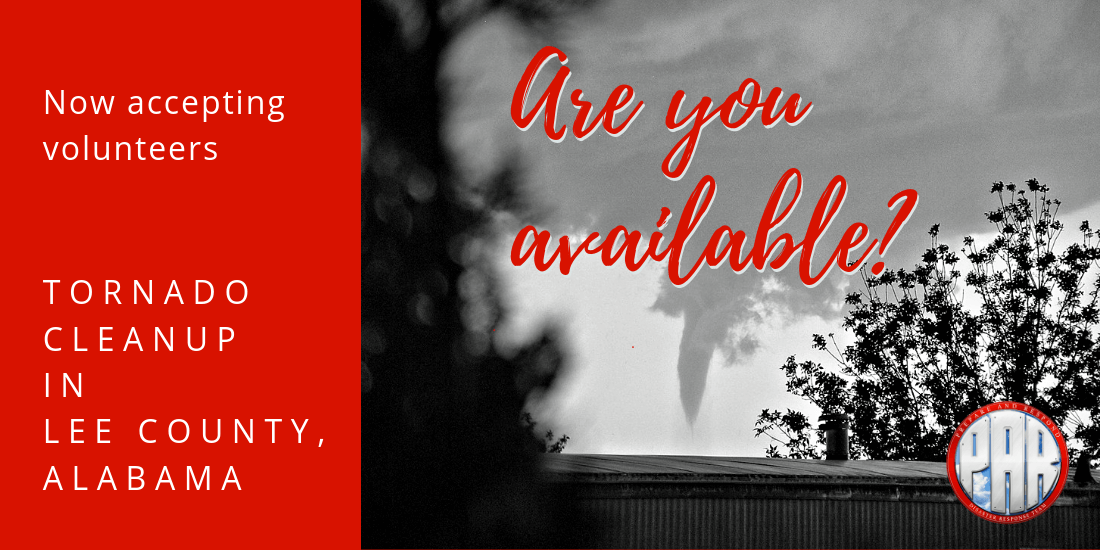 04 Mar

Available for Lee County? Fill Out This Form

If you are available to volunteer in Lee County this weekend (potentially March 7+) or next weekend (potentially March 14+), please fill out this form ASAP with your available dates. We will then be in touch with you once trip details are confirmed.
We will likely be serving under Samaritan's Purse, so our team number will be limited. If we have an overflow of volunteers, priority will first be given to our experienced overnight PAR volunteers. But please do not let that deter you from signing up.
Samaritan's Purse typically provides lodging, food, and showers. They will require additional paperwork from each of our volunteers and viewing of a short training video onsite. They will accept day volunteers, but the same paperwork is required.
Thanks for your willingness to help those devastated by Sunday's storms. Your work and your prayers will be greatly appreciated.
Thanks,
PAR Disaster Response Team