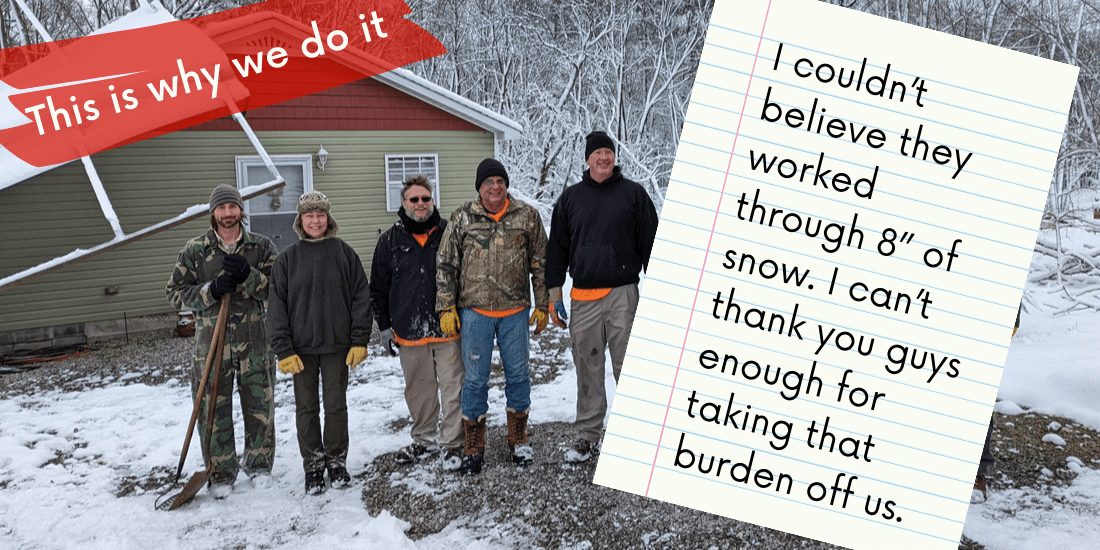 05 Jan

This Is Why We Do It – Letter and Photos from New Market

This is why we do it. This is why our volunteers work in mud, in heat, in cold, and yes, even in snow.

It's our blessing to bless others with the love of God shown to us.

Read this appreciation note from a homeowner we served in New Market, Alabama, on Monday, January 3, 2022:

"They did an amazing job on everything. I couldn't believe they came and worked through 8" of snow but we got it done and fast. I feel so very blessed to have had the help and I can't thank you guys enough for taking that burden off us. Haven't cried this much in a lot of years but it feels good to do so. Thanks again."

Here are a few photos from our volunteers at work in New Market this week.