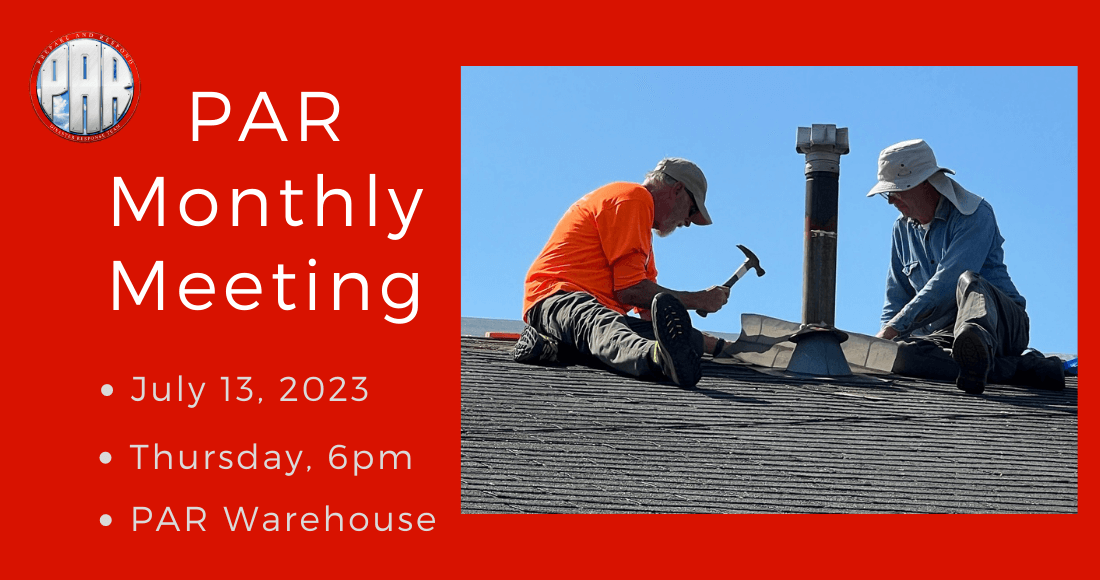 07 Jul

Join Us for Our Monthly Meeting July 13

You're invited to attend our monthly meeting this Thursday night, July 13, at 6 p.m. at the PAR warehouse, 3401 Holmes Avenue, Huntsville.

Among other items, we'll discuss our upcoming PAR Golf Tournament. It is our primary fundraiser each year. The funds we collect allow us to purchase and maintain our heavy equipment/vehicles and to buy materials for our deployments to disaster sites.