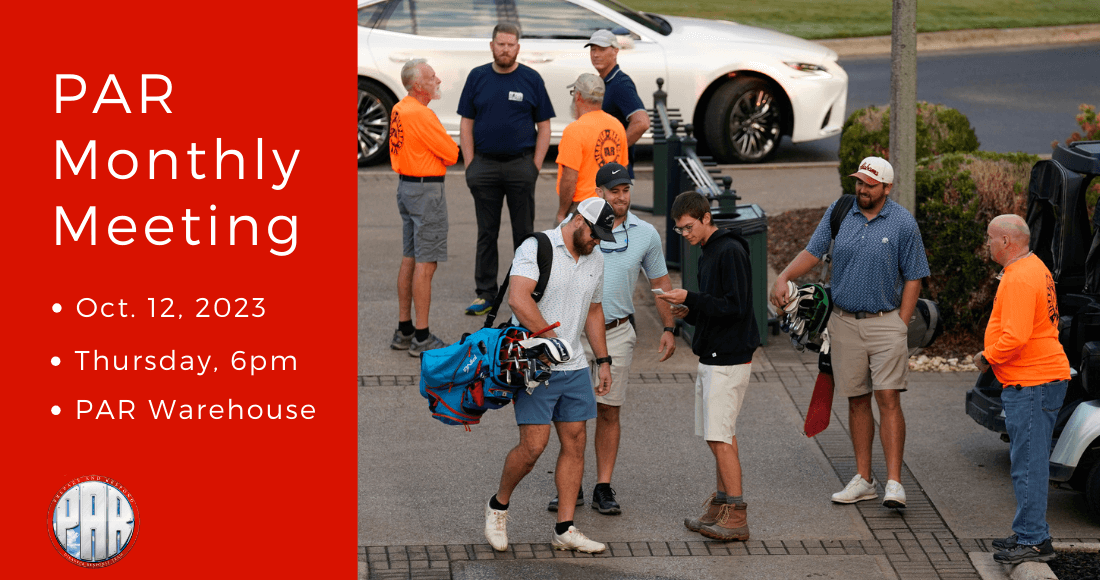 08 Oct

You're Invited October 12 to Our Monthly Meeting

Thanks to all who helped make our golf tournament a success last month. The money will help fund future deployments and equipment upkeep. See photos here.

We'll share more results from the tournament plus our upcoming plans for PAR on Thursday night, October 12, at our monthly meeting at 6 p.m. at the PAR warehouse, 3401 Holmes Avenue, Huntsville.

We'd love to see you Thursday!

We appreciate your support.