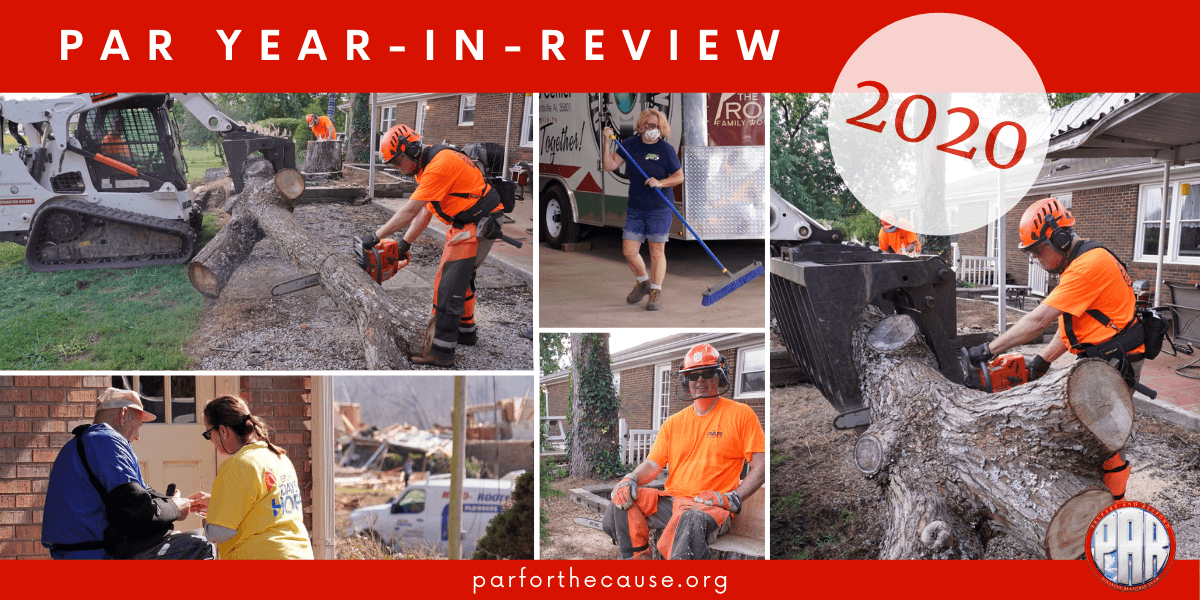 25 Jan

PAR 2020 Year-in-Review Summary

Despite the challenges from COVID-19, PAR remained very active in serving those who suffered from natural disasters in 2020.

And there were quite a few disasters.

There were 30 named storms in the Atlantic hurricane season and 8 that hit the U.S. causing widespread damage. PAR helped those impacted by several of these disasters outside our community, plus helped many in our own community after smaller storms. Even though the pandemic limited the number of volunteers we were able to utilize, we were still able to do so much.

THANK YOU for your prayers, your donations, your time, and your heart to help those in need.

Here are the highlights of some of the activities PAR assisted with this past year.

For more details on each event, read Danny Walker's full narrative. You'll be amazed at how God was so actively involved in both the large and the small details of PAR's activities in 2020.
---
JANUARY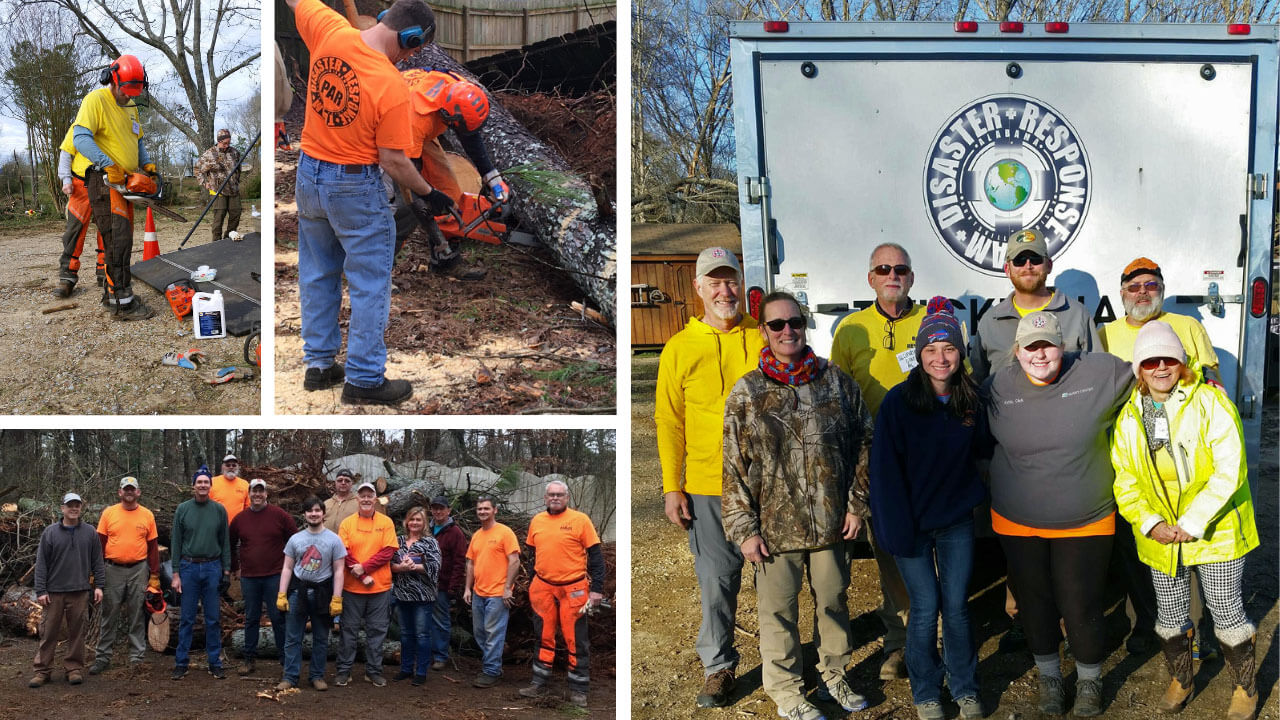 • Assist elderly couple in Harvest with downed trees along their driveway
• Respond to a single mom in Madison with downed trees in her backyard
• Partner with Eight Days of Hope for tornado cleanup in Olive Branch, Mississippi
---
FEBRUARY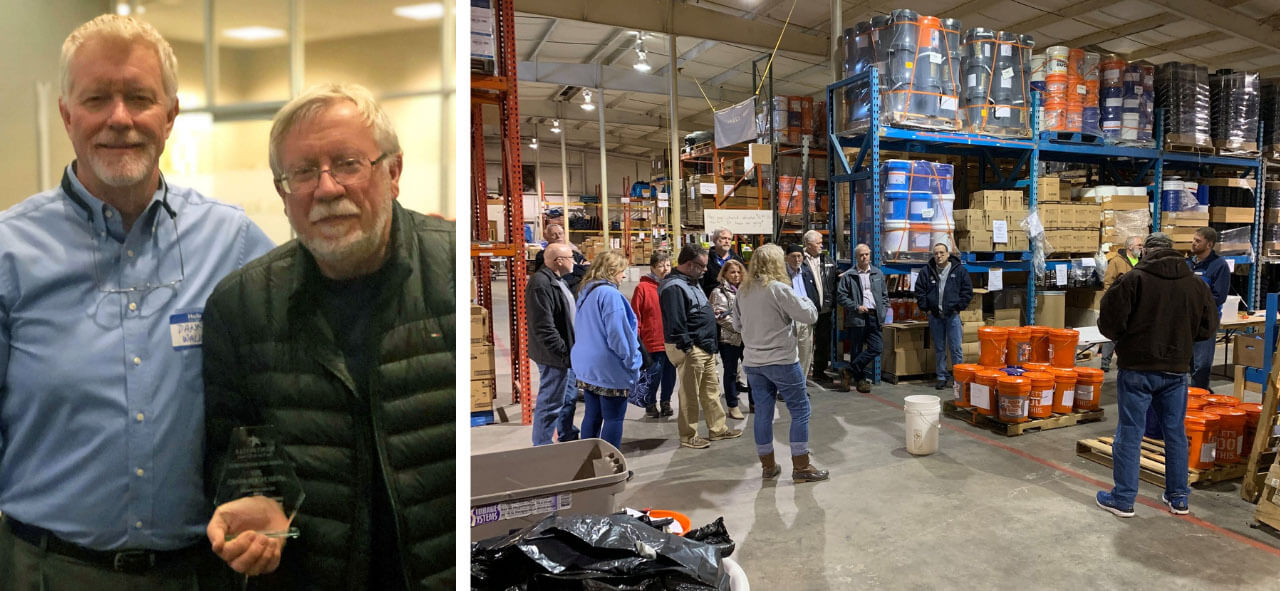 • Attend Madison County VOAD (Volunteer Organizations Active in Disasters) meeting
• Tour UMCOR (United Methodist Committee on Relief) in Decatur, AL, to see their disaster response warehouse
• Receive award from the City of Huntsville for outstanding volunteer support to an elderly homeowner with flood damage
• Attend Disaster Response Roundtable in Birmingham hosted by Church of the Highlands
---
MARCH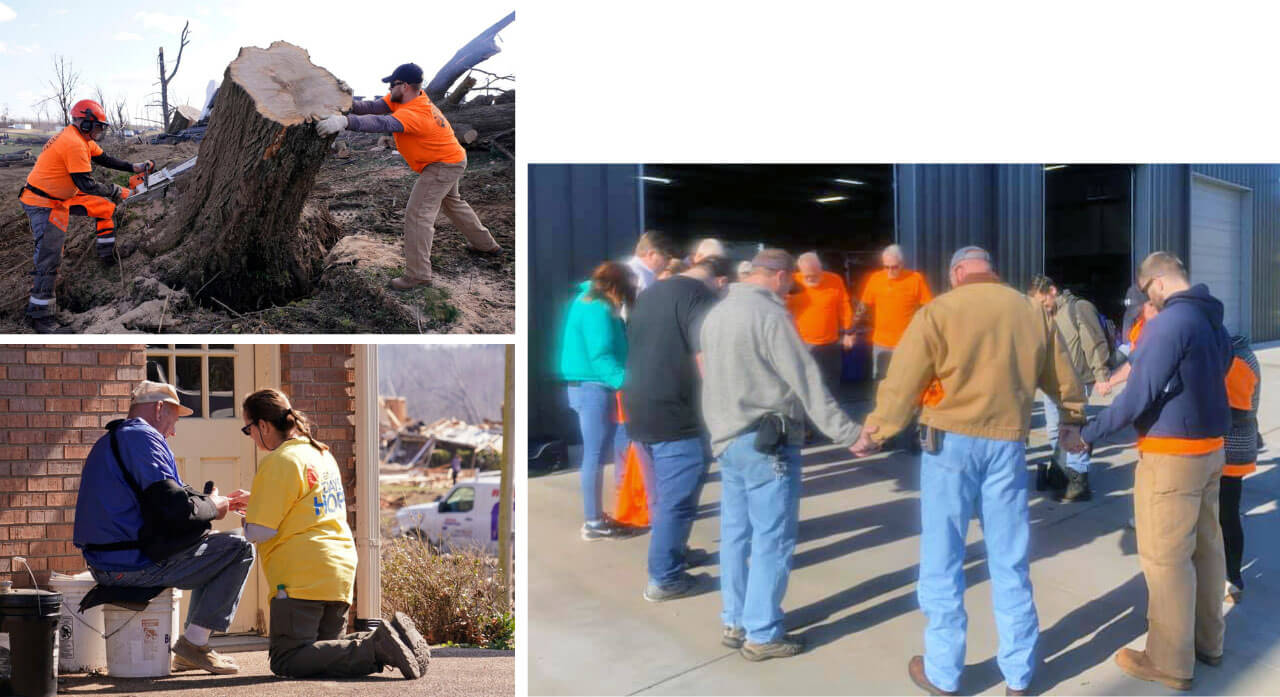 • Send two teams to clean up tornado damage in Mount Juliet, Tennessee
• Donate our supply of PPE (personal protective equipment) to Madison County health care workers and first responders
• Purchase new towable manlift to more safely cut tree limbs and trees
---
APRIL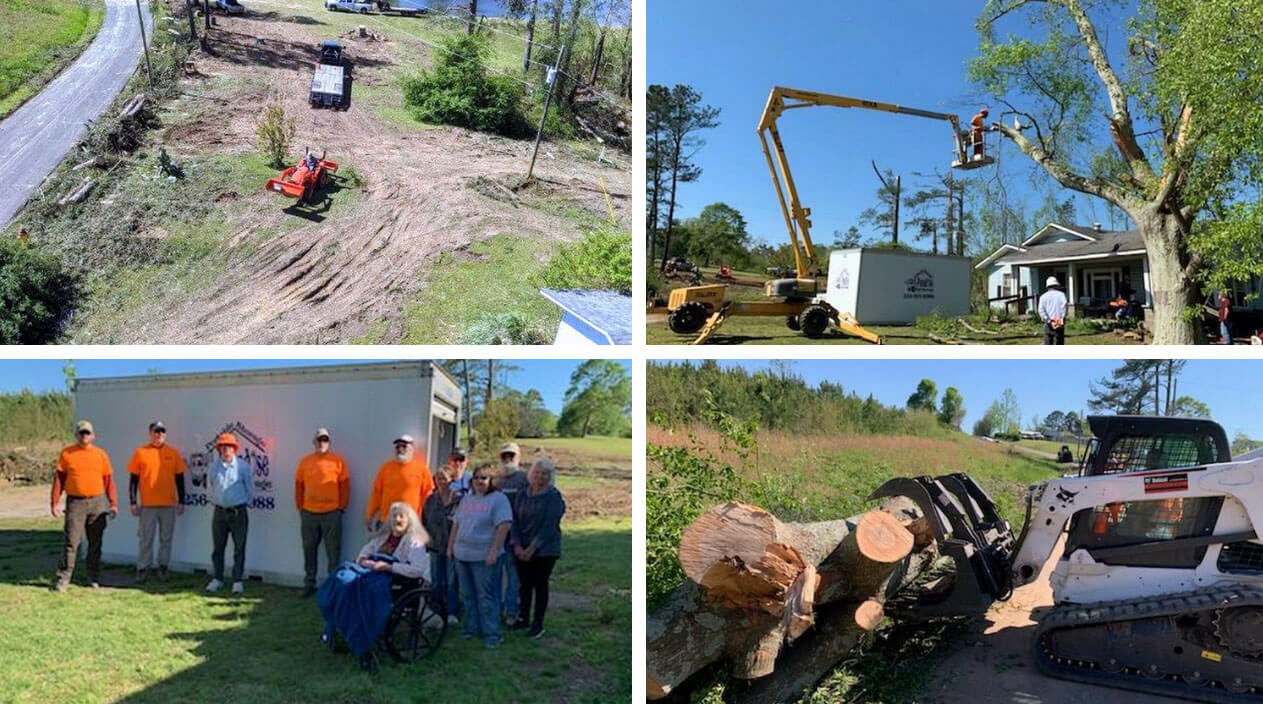 • Send small team to clean up multiple downed trees at an elderly disabled woman's property in Marshall County after an EF2 tornado
---
MAY
• Help an elderly couple in Harvest with a downed tree and temporary fence repair
---
JUNE
• Service the equipment during downtime due to the ongoing pandemic
---
JULY
• Cancel our annual golf tournament fundraiser due to the state-wide ban on large gatherings and the economic downturn
---
AUGUST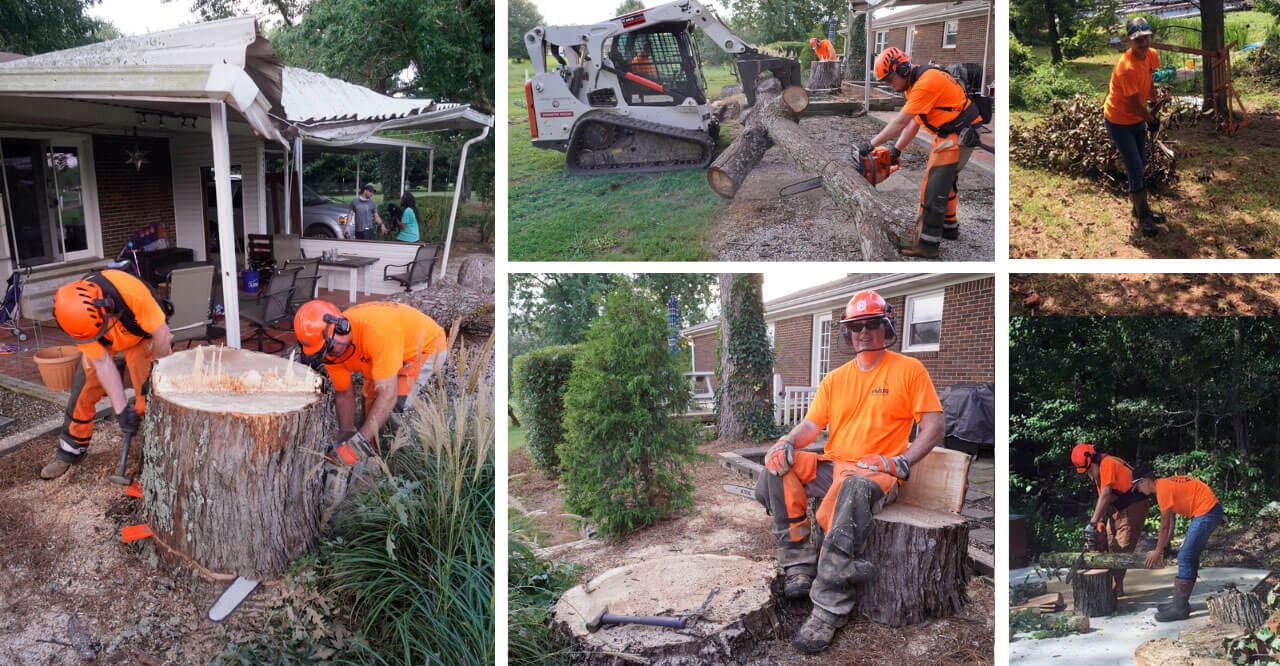 • Clean up tree damage in Guntersville and Toney
• Cut up large oak tree on Downtown Rescue Mission property
• Send experienced team near Lake Charles and Iowa, Louisiana, to clean up after Hurricane Laura
---
SEPTEMBER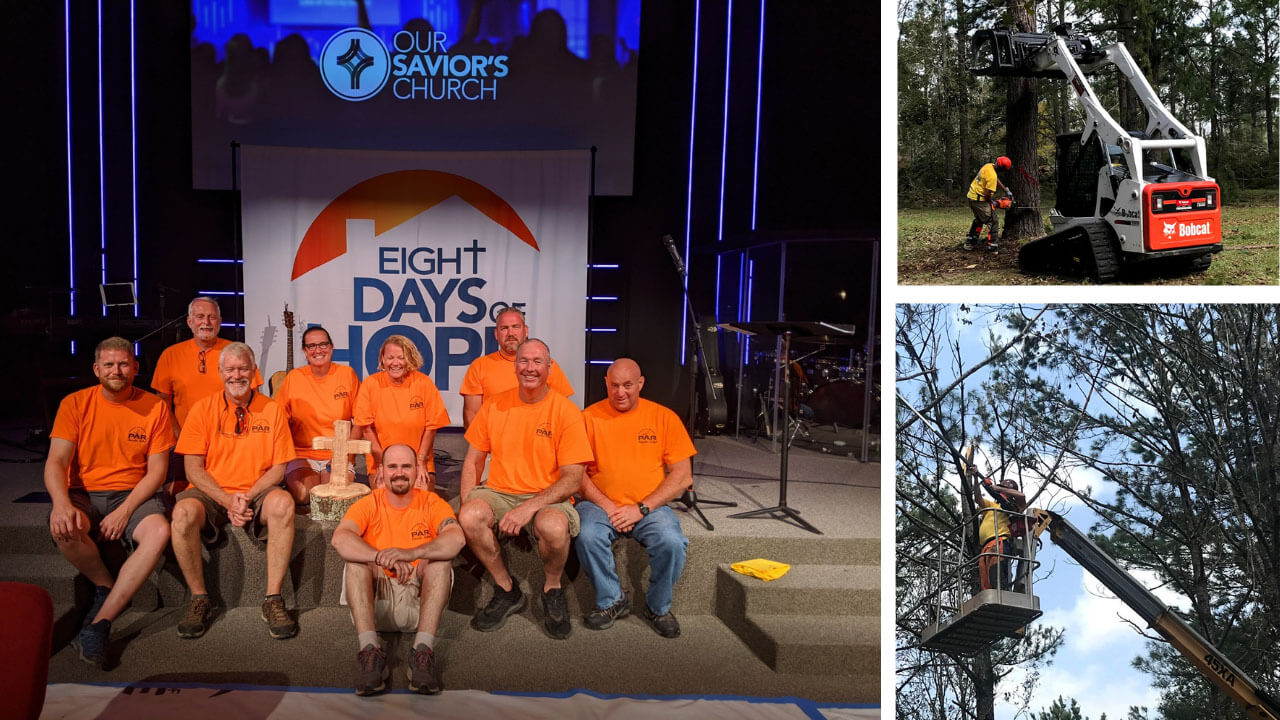 • Participate in prayer meeting at the Rock Family Worship Center to ask for God's protection, guidance, and wisdom
• Send team to Foley, Alabama, after Hurricane Sally made landfall near Dauphin Island
---
OCTOBER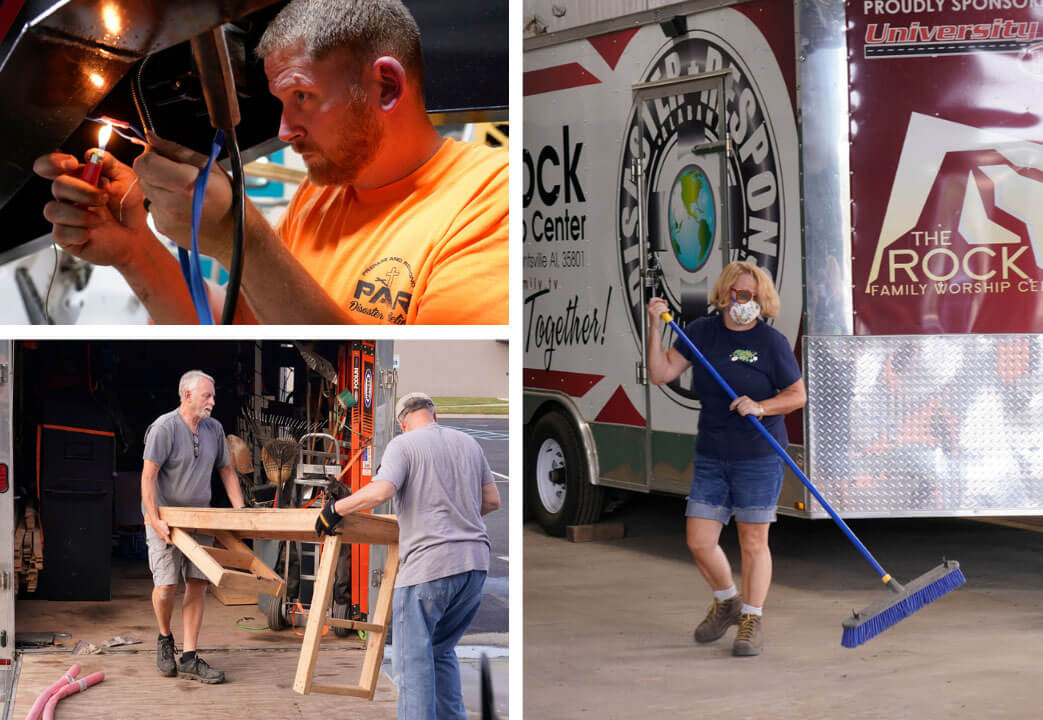 • Service equipment and do housekeeping chores at the PAR warehouse
• Purchase a Ford F350 for transporting heavy equipment trailers
---
NOVEMBER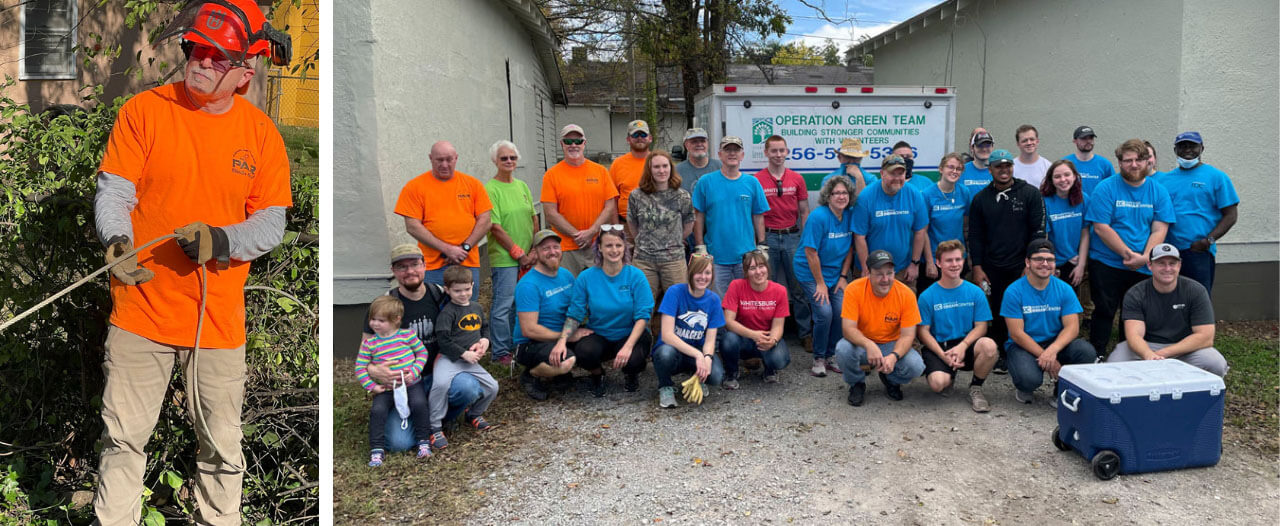 • Remove brush and limbs at numerous homes owned by Lincoln Village Ministry with the City of Huntsville Green Team
---
DECEMBER
• As a member of Charity Tracker, answer a request to help an elderly couple in Huntsville with firewood to heat their home
---
If you would like to participate with PAR in 2021, sign up here to become a volunteer.
Or you can donate securely online here.