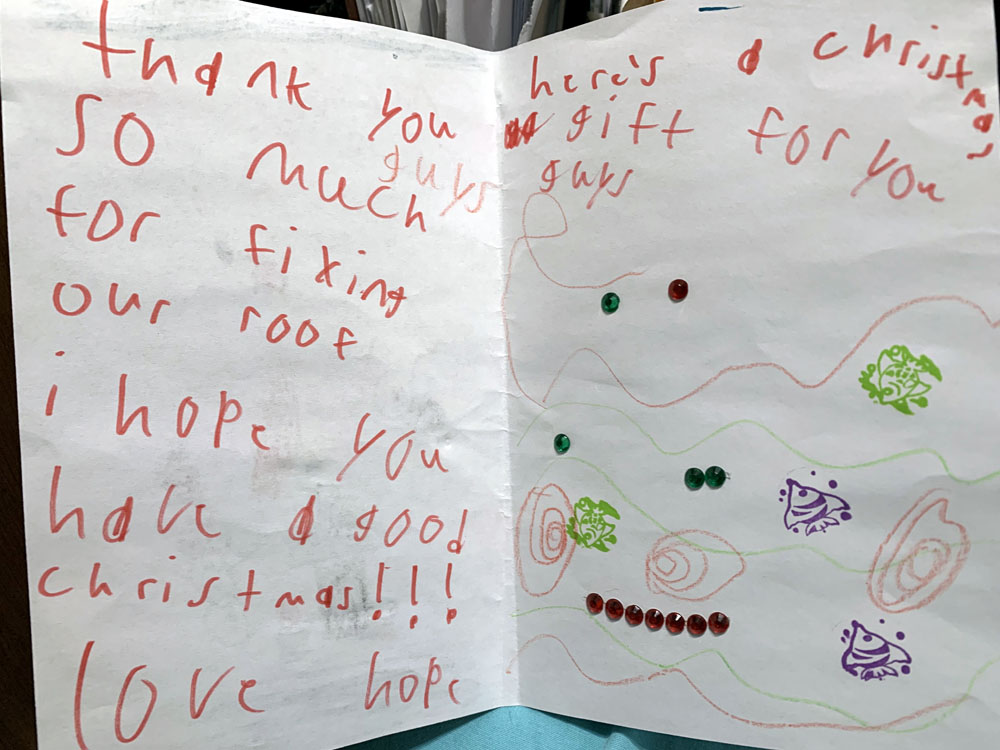 23 Dec

"Thank you so much for fixing our roof" – Merry Christmas!

A few days ago, a young woman in Fayetteville, TN, needed help. A storm had blown numerous shingles off her roof. Her roof was leaking. She reached out to PAR.

As a couple of our volunteers were patching her roof, the woman's 5-year-old daughter was doing her own work: creating this Christmas card and ornaments to thank them.

We pass along Hope's card to you, too. This is why we do what we do. Thank you for the ways you support PAR. It matters.

Merry Christmas from PAR!