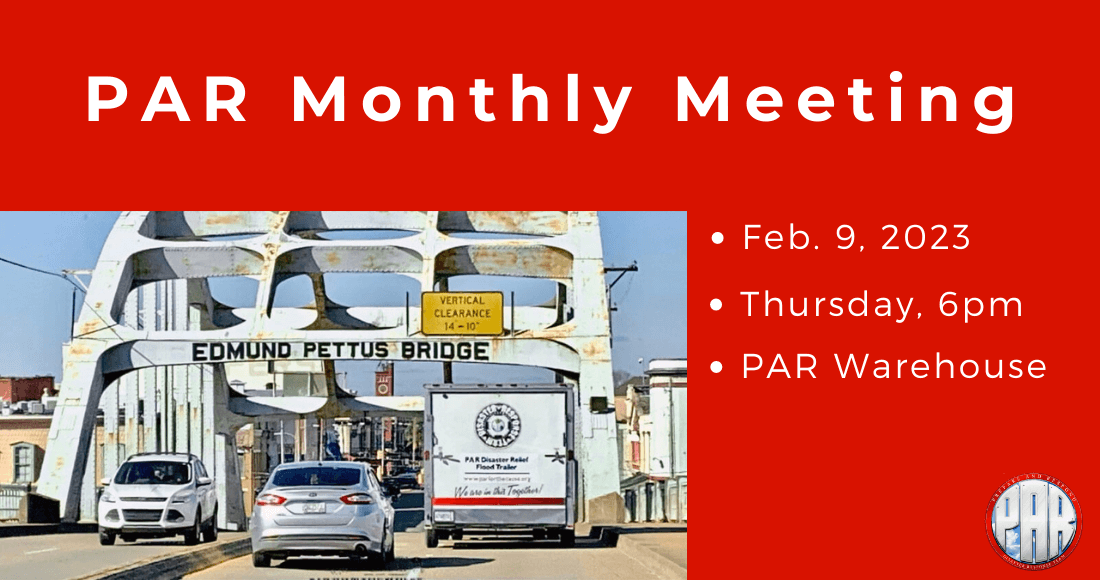 06 Feb

Join Us at Our Monthly Meeting, February 9

We hope you can attend our monthly meeting this Thursday night, February 9, at 6 p.m. at the PAR warehouse. We'll recap our recent deployments to Selma and discuss future plans.

Thank you to all who volunteered in Selma. See photos of our Selma work here.