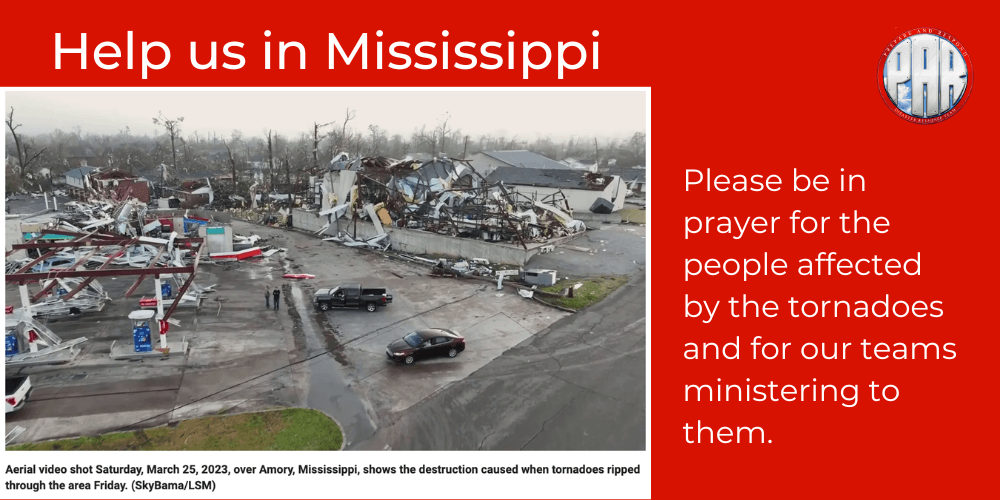 26 Mar

Help Us Respond to Tornadoes in Mississippi

(1) Please reply to your PAR email if you are available to join either of these PAR teams helping in Amory, Mississippi, this week.
Team 1: Leave Tuesday morning, March 28
Return Sunday, April 2
Team 2: Leave Thursday morning, March 30
Return Sunday, April 2

Also let us know if you plan to drive yourself or ride in one of the PAR trucks.
(2) We may send additional teams over the next two weeks. If you are available for a future trip, please reply.
We appreciate your heart to share the love of God with those who are reeling from these devastating tornadoes. Even if you can't show up in person, please be in prayer for those in Mississippi and for our volunteers who will be ministering to them.